Beyond Democracy: Governance and Organizing Principles for the Polycrisis With Philip Yun
Presented in Collaboration with Forsight Analyis Nexus Initiative (FAN), Millennium Alliance for Humanity and Biosphere (MAHB), Resilience Project
&

The New School at Commonweal.
The OMEGA Collaborative is a joint project of: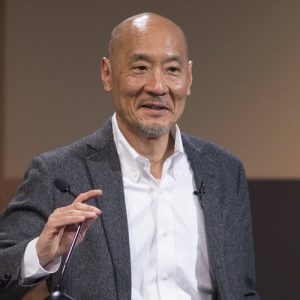 Philip Yun is a global thought leader bringing a unique set of lenses to the polycrisis, lenses which have been refined through his extensive leadership experience in nuclear policy, philanthropy, and foreign affairs.
From 1994 to 2001, he was a senior policy advisor at the Bureau of East Asian and Pacific Affairs of the United States Department of State under President Bill Clinton and is well known for his work in[1] international security policy particularly, but not limited to, East Asia and North Korea.[2] Additional highlights of his career include vice president of The Asia Foundation, the executive director and chief operating officer of Ploughshares Fund, the largest US philanthropic organization focused exclusively on nuclear weapons. Currently Yun serves as the President and CEO of the World Affairs Council of Northern California bringing with him an ambitious agenda for the education and engagement of civil society in the complex issues affecting global security and equity. Of particular interest is identifying governance systems designed for the uncertain and challenging future we face.
He has published extensively including in the Los Angeles Times, The National Interest, US News & World Report, and The Hill and made appearances on television programs and networks, including CNN and Fox News.