The Resilience Project, Millennium Alliance for Humanity and the Biosphere, The Fan Initiative
&

The Post Carbon Institute
The Resilience Gathering
The New School at Commonweal hosted The Resilience Gathering, including keynote speaker Nate Hagens.
We face a "perfect storm" of interacting global stressors. Is resilience a possible response? What does real resilience look like?  Join some of the foremost thinkers in a discussion on resilience and civilizational collapse.
From Nate Hagens: the logic in this talk is documented in this academic paper https://www.sciencedirect.com/science…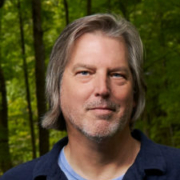 Nate Hagens is a well-known speaker on the big picture issues facing human society and currently teaches a systems synthesis Honors seminar at the University of Minnesota 'Reality 101 – A Survey of the Human Predicament'   Nate is on the Boards of Post Carbon Institute, Bottleneck Foundation, IIER and Institute for the Study of Energy and the Future.  Previously, he was lead editor of The Oil Drum, one of the most popular and respected websites for analysis and discussion of global energy supplies and the future implications of the upcoming energy transition.
Nate has appeared on PBS, BBC, ABC and NPR, and has lectured around the world. He holds a Masters Degree in Finance with Honors from the University of Chicago and a PhD in Natural Resources from the University of Vermont. Previously Nate was President of Sanctuary Asset Management and a Vice President at the investment firms Salomon Brothers and Lehman Brothers.