Michael Webber hosted by Shorey Myers
What Happens In Texas Doesn't Stay In Texas
 This webinar series is a collaboration of the FAN, Omega Resources for Resilience, the Millennium Alliance for Humanity and Biosphere and the New School at Commonweal.
What happened in Texas won't stay in Texas
Dozens have died, regions of Texas are still without power, and millions are facing the long term cascading impacts of extreme weather, systemic inequity and crumbling infrastructure. This entirely predictable (and predicted) tragedy is yet another example of the polycrisis made visible.
This conversation entitled 'What Happened in Texas, Won't Stay in Texas', is an exploration of the interconnected nature of these cascading crises.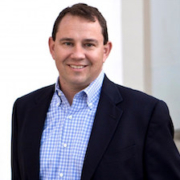 Michael Webber author of  Thirst for Power: Energy, Water and Human Survival, was accompanied by a one hour documentary. His book Power Trip: The Story of Energy was published in 2019 and positively reviewed by The New York Times, it was the basis for a six-part PBS documentary of the same name released in 2020.