OMEGA was initiated in 2016 by a small group of funders who were active in environmental, health, justice, educational, and related issues.
Since then, we've held small meetings across the United States and Europe, growing to about 50 members in the process. Our structure will evolve as needs and interests become evident.
We seek a balanced approach to positive and negative trends. We're "trigger agnostic" and don't claim to know what combination of factors will initiate major future shocks—or when they will come.
As we think about these issues and absorb the cumulative challenges we face, people often want to know what to do. Some want to prepare personally for future shocks; others want to build resilient local communities. Some want to change consciousness; others want to help build regional, state, national, or international institutions.
We believe these strands complement each other and aren't promoting a specific response. Our goal is to draw attention to the Global Polycrisis.
Our Values
OMEGA is committed to core human and environmental values. These include social, racial, and gender equity, diversity, democracy, human rights, transparency, and biodiversity.
The Earth Charter and the Universal Declaration of Human Rights address these values.
At the same time, we value perspectives from across the political spectrum, age spectrum, and from around the world.
A Learning Community
OMEGA is presently an invitational learning community for funders, former funders, individual donors, and thought partners. There is no fee for joining. Though we welcome contributions, OMEGA will not try to influence your portfolio. We simply encourage partners to reflect on the global challenge and how they choose to respond.
We select thought partners with the goal of ensuring a diversity of informed opinions and perspectives. If you're interested in joining OMEGA please reach out via our Contact page.
If you're interested in forming your own OMEGA circle, we encourage you to do so, whether you're connected with philanthropy or not. To register your circle as part of our learning community, please Contact Us.
The OMEGA Vision
OMEGA focuses on the Global Challenge.
OMEGA is a learning community, not a funder affinity group in the usual sense.
We're not trying to change your decisions on resources or mobilize collective funding for specific initiatives.
We simply think the Global Challenge is worthy of consideration.
We welcome views from across the global spectrum of perspectives and opinions.
OMEGA Intentions
Cultivate real hope
Invite funders to explore the Global Challenge together
Strengthen resilience at all levels
Engage partners in civil society, academia, media, business & government
Embrace psychological & spiritual resources
Welcome diverse views & strategies
OMEGA Agreements and practices
OMEGA has a commitment to agreements and practices that facilitate collaborative learning:
Civility, respect and kindness among OMEGA partners
Deep listening to the perspectives of others
Welcoming diverse views from across cultural, political, and organizational divides
Learning from each other and respecting our differences.
OMEGA Staff
Meet the Team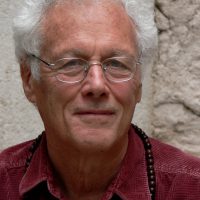 Michael Lerner
President & Co-Founder
Your content goes here. Edit or remove this text inline or in the module Content settings. You can also style every aspect of this content in the module Design settings and even apply custom CSS to this text in the module Advanced settings.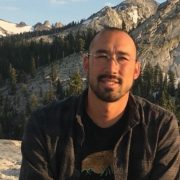 Stanley Wu
OMEGA Coordinator
Stanley Wu brings a background in renewable energy systems, community living, and water management. He is a subject-matter expert in solar thermal and hydronic systems and is an ex-wildland firefighter, tango dancer, and father. In 2017, he received his doctorate in Traditional Chinese Medicine and is the director of The Resilience Project at Commonweal.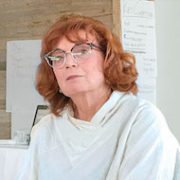 Joan Diamond
Scenarist
Joan Diamond, Executive Director of Stanford University's Millennium Alliance for Humanity and the Biosphere and of the Crans Foresight Analysis Consensus.
Joan has executive background in private and non-profit sectors, including Fortunate 500 energy enterprises, and is a senior scenarist who facilitates uncertainty scenario workshops on human security.