The Omega Resilience Awards (ORA) provide fellowships, research grants, and media creation to support new models of thinking, leadership, communication, and engagement in response to the challenges of the global polycrisis.
Our core work
The ORA Fellowship
The ORA Fellowship program is designed to identify visionaries who can help their communities imagine what will be required to chart a path toward a more resilient future. The Fellowship convenes three global cohorts (with approximately seven fellows each) every year.  We have a foundational commitment to regional, historical and cultural diversity. Our goal is that the majority of ORA Fellows are under 40 and have diverse culture, race, ethnic, and gender orientations. 
In our inaugural year we have focused on Latin America, Africa, and India as cohort sites. In each of those regions we partner with a local NGO to help co-design cohort recruitment, training and facilitation. Learn about our current anchor organizations and  colleagues here.

ORA Action Research Grants
In addition to the ORA Fellowship, we organize the ORA Action Research Grants. These support organizations are working to map the emerging field of polycrisis study, identify points of intervention, and curate the knowledge necessary to equip future leaders to meet the challenges of the global polycrisis.
We view ourselves as part of a global learning community trying collectively to make sense, build out maps, explore narratives and highlight wise interventions in the complex system challenges we describe as the polycrisis. To learn more about the current research grant recipients and their projects, click here.

ORA Narrative Development
We complement the Fellowships and Action Research Grants with communications and outreach, and we work synergistically with other facets of the larger ecosystem of Omega programming, including Resilience Funders Network and The Long View.
Creating & sharing new narratives
For the ORA Fellows program, we are looking for people drawn from diverse walks of life who understand that the old approach to solving problems in silos is no longer viable and that, instead, we need to apply a systems-thinking lens. But not in a way that paralyzes people with complexity. 
We need people who can translate complexity into actionable steps. We believe that candidates can be drawn from any walk of life—artist, activist, businessperson, journalist, academic, or from the public sector. 
We believe that building a shared narrative around our current set of challenges is an essential prerequisite for organizing people to act. It is our hope  that if we creatively identify and communicate the complexity of these times, we can inspire people to embrace the actuality of the global polycrisis and co-create a more resilient future. 
Connect with us
Do you want to connect with people who are skilled in telling narratives around the polycrisis and want to create a more resilient future? Maybe you're a funder, a young activist, an artist, a new leader, or someone who wants to move past fear of the future? 
We believe this moment is inviting us to come together and re-imagine what is possible. Our hope is that ORA's work is a response to this invitation. Reach out to us via our contact form to learn how you can get involved.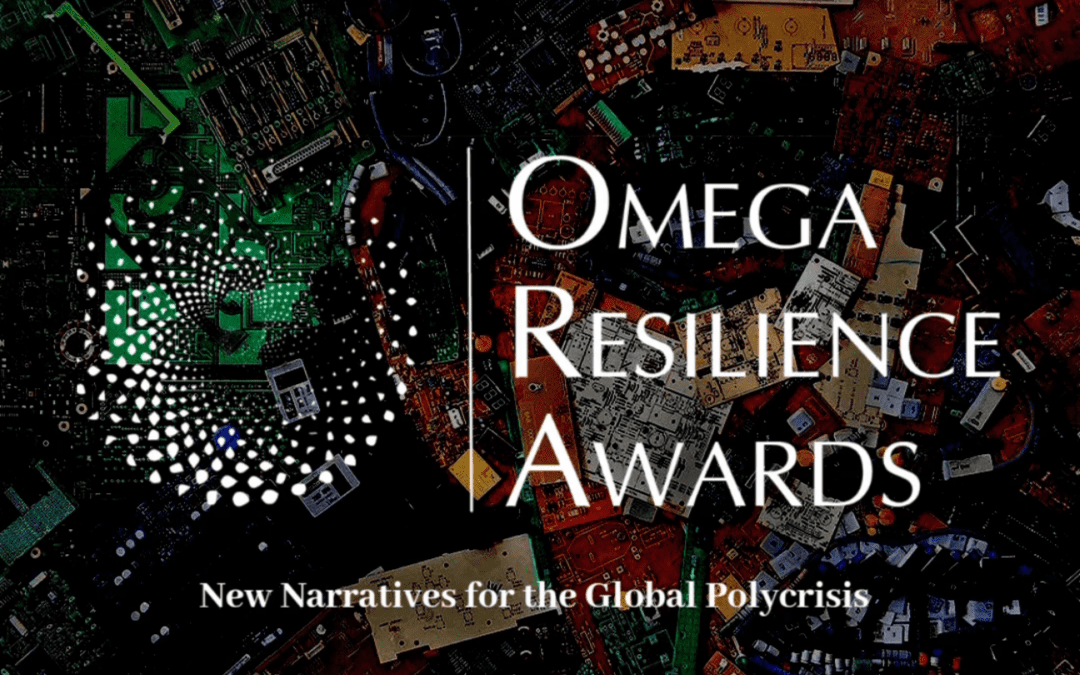 The Omega Resilience Awards' partner organization in India, StartUp!, is actively screening and...
read more