OMEGA webinar series is presented in collaboration with:
Forsight Analyis Nexus Initiative (FAN), Millennium Alliance for Humanity and Biosphere (MAHB), Resilience Project
&

The New School at Commonweal.
This video is a recording of a webinar on Anticipatory Preparedness and Resilience in a Time of Escalating Risk with David Korowicz recorded on April 9th.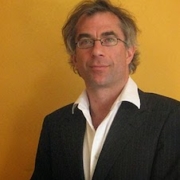 Dr. David Korowicz is a physicist and human systems ecologist. He has over a decade of experience working on large-scale and catastrophic risk. This has included work on the socio-economic impacts of pandemics and constraints on oil production, financial system failure, and integrated analysis of civilizational risk. Until recently he worked with the Geneva Global Initiative; he is now working on preparedness and resilience planning arising from the ongoing impacts of the COVID-19 coronavirus.