Richard Heinberg hosted by Michael Lerner
Power: Limits and Prospects for Human Survival
 This webinar series is a collaboration of the FAN, Omega Resources for Resilience, the Millennium Alliance for Humanity and Biosphere and the New School at Commonweal.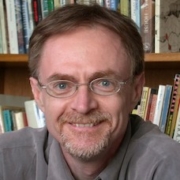 Richard Heinberg is the author of thirteen previous books, including some of the seminal works on society's current energy and environmental sustainability crisis.
He has authored scores of essays and articles that have appeared in such journals as Nature, Reuters, Wall Street Journal, The American Prospect, Public Policy Research, Quarterly Review, Yes!, and The Sun; and has appeared in many film and television documentaries, including Leonardo DiCaprio's 11th Hour.
He is also the author and narrator of Post Carbon Institute's 22-video Think Resilience online course.